Occupational Health and Safety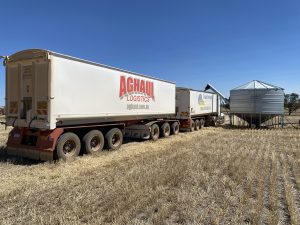 Aghaul Logistics Pty Ltd are committed to maintaining high levels of safety at all times for employees, customers, visitors and contractors.  We are continually seeking to improve our Health and Safety strategies to provide a safe environment for all those involved in our company.  If you have any queries or concerns regarding safety issues please contact us immediately.
Drivers
Our Drivers are all competent in Commercial Vehicle Driver Fatigue Management and receive regular medical assessments. Our trucks are GPS tracked allowing us to monitor driver compliance with Fatigue Management.  All drivers are aware of their responsibilities under Occupational Health and Safety Legislation.
Vehicles
Our vehicles are on a strict maintenance plan to reduce breakdowns and possible accidents. They receive regular Road Worthiness Accreditation
WA Heavy Vehicle Accredited – Operator Number 09723.
Members of LTA.